First dates are the worst (yep I said it). In addition to the nerves and the pressure of impressing a whole human, you have to deal with what to wear drama.  You want to look cute, but not like you tried too hard (after going through your whole wardrobe you eventually settle for something in your friend's wardrobe). You can breathe easy because I ain't sharing outfit ideas (I will leave that to IG and Pinterest) but I am sharing the worst foods you can order/have on your first date (You are welcome)
1. Salad
Can we talk about people who actually do this for a sec? Why did you bother going out if you are going to have salad and lemon water? If you are trying to lose a few kilos I am sure every food joint has acceptable food choices for you besides green salad and water. Please don't give out "I am a Rabbit" vibe on the first date.
2.  Don't (read twice)  order the most expensive meal
I repeat don't order the most expensive meal if you can't afford to pay for it as well. Purposefully ordering the most expensive thing on the menu is not cute or sexy at all (it just screams argh). Unless you've both agreed on trying out a certain dish because you both foodies then, by all means, go ahead…
3. Ribs
I  am yet to meet a professional never mess myself rib eater and if you think you can eat ribs and still look so adorbs then order ribs.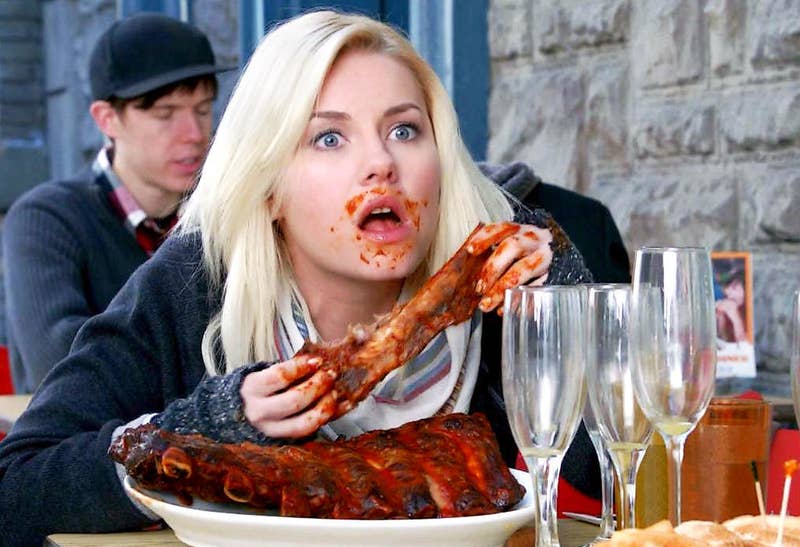 4. Spaghetti
There is no cute way to eat spaghetti that will make your date think "Damn they are the one." The slurping noise *sigh* will just make the whole date awkward so listen to me and  Don't do it.
5. Food You Can't Pronounce 
Don't embarrass yourself and your mama (because she sent you to school hey) so stick to normal words that are easy to pronounce like chips (just kidding)
6. Spicy Food
Eat at your own risk! Can cause bloating for some *sorry* and in some really sensitive tummies can cause gas emission.
7. Onion/ Garlic
Trust me, you don't want to smell like onion/garlic on your first date. Nah Boo! What if he wants to kiss you (just saying)?
Disclaimer: Take my advice with a hint of caution
What do you avoid on a first date? Spill the coffee below☕